The 2023 Subaru Love Promise Customer and Community Commitment Award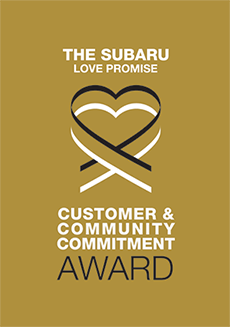 We've been nationally recognized for our dedication to our customers, our community, and the Subaru Love Promise.
We're honored to receive the 2023 Subaru Love Promise Customer and Community Commitment Award. This award nationally recognizes elite Subaru retailers who provide an exceptional customer experience at every interaction with Subaru. These retailers have also demonstrated an outstanding commitment to supporting passions and causes in their local communities in important areas such as the environment, community, health, education, and pets.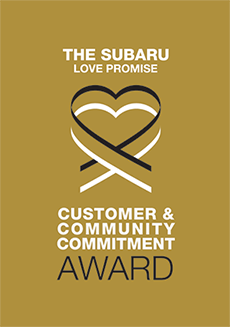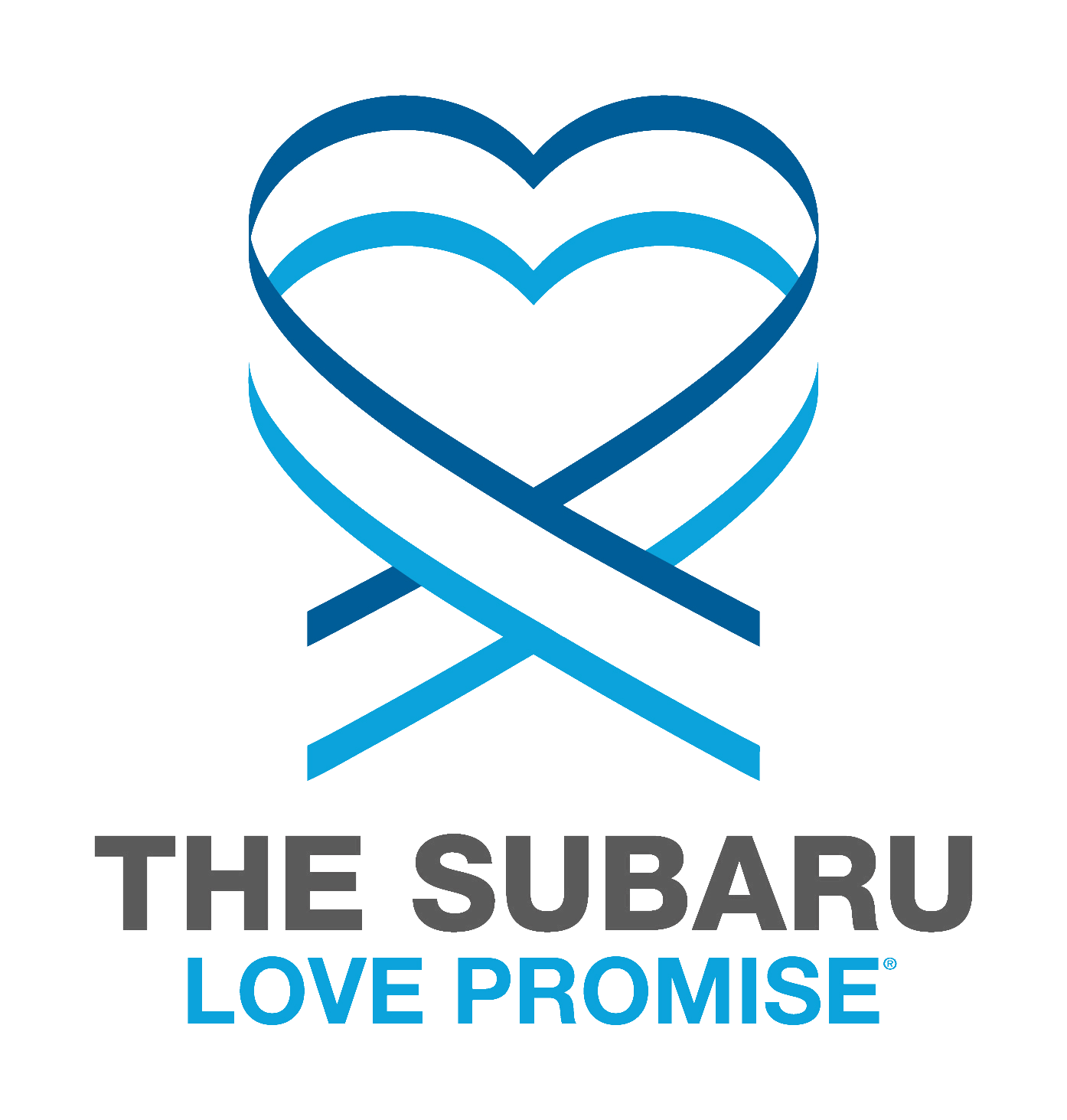 What is the Subaru Love Promise?
Subaru and our retailers believe in making the world a better place and the Subaru Love Promise is our vision of respecting all people. This is our commitment to show love and respect to our customers and to work to make a positive impact in the world.
How is Subaru of Cherry Hill dedicated locally to the Love Promise?
Our Love Promise can be seen in various partnerships with local charities and non-profits. We're grateful for the opportunity, not only to be a part of our community, but to serve it as well. Near or far, Subaru of Cherry Hill appreciates Subaru owners, enthusiasts, and lovers!
AWANJ, PAWS, ASPCA, Camden River Sharks
WMMR 93.3, Camp Out for Hunger, Delaware Rugby Foundation, Downtown Haddonfield, Lumberton Fire Co.
CHOP, Arc of Camden County
Love Promise Stories from Subaru of Cherry Hill
Subaru and Subaru of Cherry Hill believe in making a positive impact on the communities in which we live and work. We uphold that belief through our Love Promise Community Commitment. Every month, we select inspiring stories from customers and partners from around our area who strive to support our collective commitment and feature them here
Subaru loves Animals!! - Friends of the Burlington Anim F
Our animal organization, the Friends of the Burlington County Animal Shelter, was invited to the Subaru tent sale on 3/19/22 in Cherry Hill, NJ. Subaru loves to have animals at our events so we brought dogs and cats and had the dogs walking around at the event. They received so much love and attention from the Subaru employees. It was a really nice event. Subaru even treated us to lunch with a yummy food truck they had on site. Subaru really supports our homeless animals and we appreciate it greatly!!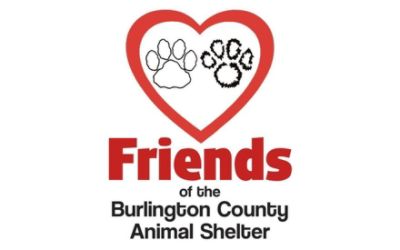 ---
RMHC Philly – Owen's Story - Chris C
Subaru's Share the Love Fundraiser generously provided Ronald McDonald House Charities of the Philadelphia Region (RMHC Philly) with more than $15,000 this year. This funding helps RMHC Philly fulfill our critical mission of supporting families with seriously ill children through a community of comfort and hope while their child receives life-saving care at a Philadelphia pediatric medical facility. RMHC Philly provides safe lodging, three meals a day, transportation to and from the hospital, and daily support from our dedicated Family Social Support staff. While it costs more than $155 at night per family to provide these services, guest families are only encouraged to make a donation of $25 per night if they are able. No one is ever turned away due to inability to contribute thanks to friends and neighbors like Subaru of Cherry Hill. Recently, RMHC Philly was able to assist Owen and his family. Owen was just nine months old when he was diagnosed with medulloblastoma, a malignant brain tumor which primarily affects children. His parents knew that Children's Hospital of Philadelphia (CHOP) would be the best place for him to receive his extensive treatment regimen, including 3 rounds of high dose chemotherapy, 3 rounds of a different chemotherapy drug, and stem cell transplants. When the family expressed concerns about commuting an hour and a half each way from home to Philadelphia for treatment, a CHOP social worker told them not to worry and got them in touch with RMHC Philly. Owen's mom shared, "When I think of RMHC Philly, one word comes to mind: family. From friendly faces at the front desk, to the helpful social workers, to the talented chefs and all other volunteers, I am almost at a loss for words for the support and kindness that radiates from RMHC Philly. In total, we have spent more than 180 nights at the Ronald McDonald House during Owen's treatment. Prior to finding RMHC Philly, I had been staying at the hospital during the day and sleeping there at night. But during our stays, Owen's dad and I had a great schedule where he would utilize the RMHC Philly private room as his work from home base during the day and I would utilize the room at night for a restful sleep. Neither of us needed to stress about finding our next meal because the House always had snacks, fresh fruit and vegetables, sandwiches, coffee, and a hot dinner always served fresh. Watching your child go through cancer treatment is something I wish no other family would have to go through. Thankfully, RMHC Philly helps to ease the burden of hospital life and all the challenges that come with it. I will be forever grateful to everyone who supports the Ronald McDonald House so other families like mine can find moments of rest and peace during their stressful medical journeys." On behalf of RMHC Philly, Owen's family, and all the RMHC Philly Families we serve, thank you to Subaru for your continued partnership and support. Take a tour of RMHC Philly online at www.RMHCphilly.org/Tour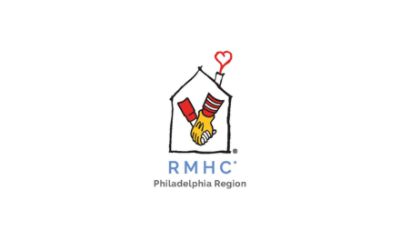 ---
Friends of Burlington County Animal Shelter - Ann R
Subaru of Cherry Hill routinely works with the Friends of the Burlington County Animal Shelter. Promoting programs, availability and adoption events. Most recently Subaru of Cherry Hill hosted a weekend event with a tent sale and complimentary food by a local food truck. The Friends of Burlington County Animal Shelter was invited and joined the Cherry Hill team. Providing a front line space for live adoption and promoting the friends group.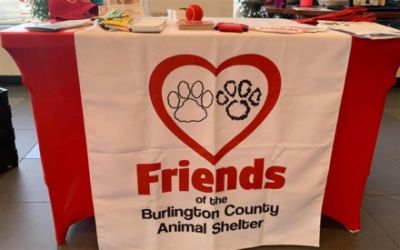 ---
Subaru Creates A Partnership of Trust - Michael D
About a year ago, I was personally lucky enough to be working with Subaru on a special project in my professional role at Make-A-Wish New Jersey, when we partnered with the Subaru National Headquarters, Subaru of Cherry Hill, and a small handful of other local New Jersey Subaru Dealerships to deliver a special wish for a young boy in Camden who wished for an online shopping spree. We needed support to make this wish come true in an impactful way and deliver his gifts in time for the holidays, and Subaru of Cherry Hill was a leader among leaders when it came to stepping up and helping us create an incredible experience for this young boy - a convoy of Subaru vehicles, led by police escort, past his house, dropping his wish items one by one out of the passing Subaru vehicles on his front yard. It was right then that I knew - the next car I would by would be a Subaru, and I was going to buy it from our friends at Subaru of Cherry Hill. Jon Gross and his team showed their true colors that day - their commitment, passion and dedication to a cause like this spoke volumes to the culture of their business, and my wife and I have always allowed our decisions on support of local business be effected by their philanthropic efforts in the community, regardless of the charity. Charity and community support means the world to us. Fast forward nearly a year to the day, and I was going to be in the Cherry Hill area so I thought I'd stop by and thank our friends at Subaru for the continued partnership during the "Share The Love" Event going on right now. My wife and I had been looking at the new Ascent, and so I asked if, while I was there, I could just give one a test drive. Long story short, between the comfort of the vehicle, the safety features Subaru provides for its drivers (unlike anything I've ever seen before in a new car), and above all else, the customer service and attention to detail I received from the beginning with Jon the GM to Pete who assisted with our sale, my wife and I could not be happier, prouder, or more confident putting our 3 children into our new Subaru Ascent. They are safe, and we know that our relationship with Subaru of Cherry Hill did not end when I drove off the lot that day - their culture made it very clear to us (something I came to know a year ago when working with them on a wish), that they were about relationships, not transactions. That is what you want when you're buying the next car for your family. We found that in Subaru of Cherry Hill.
---
Subaru helps animals get adopted! - Ann R
On Saturday, October 23, the Friends of the Burlington County Animal Shelter brought shelter kittens for a special day out. The staff at our dealership are huge animal lovers and they held and loved on the kittens the entire day. We also had members of the public come through and one kitten was in serious contention for adoption, receiving an application (that family disclosed that they were on their way to another shelter when they decided to stop by). The dealership also collected a great big box of donated toys and adoption starter kits to benefit the Shelter animals when they go home. A week after the event we received a phone call that there were more donations for us. We picked up a huge box beautiful stuffed dog toys, all in the shape of a Subaru car! They were super adorable and so appreciated. We love Subaru and the focus they put on animal welfare!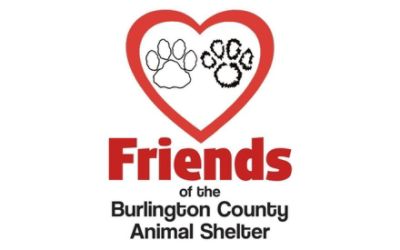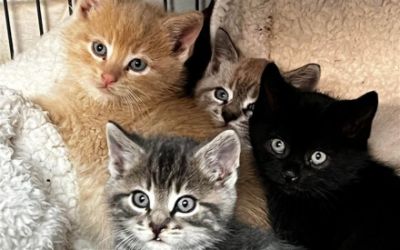 ---
Subaru Deliver Wish to Camden Boy - na n
Subaru of America, Inc. and Local Subaru Retailers Partner with Make-A-Wish® New Jersey to Deliver Surprise Wish for 8-Year-Old Camden Boy Convoy of Subaru Vehicles Led by Camden County Police Department Delivers Shopping Spree Wish Items Outside Antonio's Home CAMDEN, NEW JERSEY (12.11.2020) – On Friday December 11th at 3:00PM, eight-year-old Antonio of Camden, New Jersey received the surprise of a lifetime – a fleet of Subaru vehicles, led by a Camden County Police Department escort, drove past his home, each car carrying gifts that Antonio wished for during his virtual shopping spree just a few weeks prior. Antonio, who courageously battles a critical, life-threatening illness, was completely unaware that his wish would come true on Friday afternoon. His wish for an online shopping spree has been granted thanks to support from Subaru through their annual Subaru Share the Love Event. Through Jan. 4, 2021, Subaru of America will donate $250 for every new Subaru vehicle purchased or leased nationwide to the customer's choice of participating national charities, including Make-A-Wish. As a proud supporter of Make-A-Wish since 2011, Subaru is honored to sponsor this wish for such an inspirational and resilient child. The fleet of Subaru vehicles, driven by representatives from Subaru of America, Lester Glenn Subaru of Toms River, and Subaru of Cherry Hill, was escorted by the Camden County Police Department past Antonio's home at 3:00PM. Antonio's family brought him outside their home just in time for him to experience the thrill of a lifetime when his new friends from Subaru arrived in cars filled with Antonio's wish gifts. Make-A-Wish New Jersey and the Camden County Police Department unloaded the packages in front of Antonio's home as drivers, police officers, and Make-A-Wish staff waved and cheered for Antonio from a safe distance on his Wish Day, delivering hope and joy into Antonio's life when it is needed most. Antonio was diagnosed with a critical, life-threatening illness that qualified him for a wish from Make-A-Wish. According to his mother Rachel, Antonio is energetic, enthusiastic, and sweet with a warm heart and a deep love of his younger brother. Antonio has struggled with his cancer diagnosis. He doesn't fully understand his illness and it has been difficult for him and his family, but he has faced his challenges with a positive attitude and a smile, even when he must stay overnight at the hospital. For Antonio and his family, a wish-come-true brings joy during a difficult time. Antonio loves Hot Wheels, race cars, the Disney movie Cars - Antonio quite clearly has a deep love of cars, so it was a perfect fit for Make-A-Wish to partner with Subaru of America to deliver his wish with a fleet of vehicles driving by in his honor. Antonio received an array of items that will bring him happiness this holiday season, including a brand new HD TV and TV Stand, a PlayStation console and games, Hot Wheels, race car tracks, an assortment of Lightning McQueen items from Disney's Cars, a tablet, a new desktop computer, new clothes, sneakers and winter jackets, bedding, and much more. Since becoming a national charity partner beneficiary in 2011, Make-A-Wish has received a total of more than $23 million in donations through the Subaru Share the Love Event. These funds have allowed more than 2,500 children nationwide to replace fear with confidence, anxiety with hope and sadness with joy due to the powerful impact of a wish come true. To join Subaru and others in giving renewed hope and joy this season, visit wish.org/Subaru.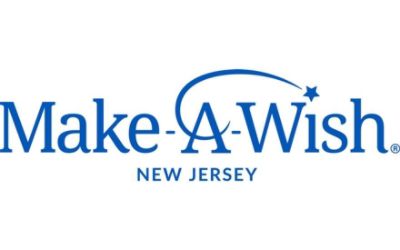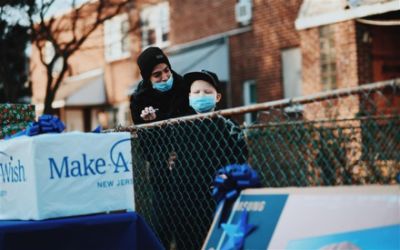 ---
Ronald McDonald - Donovan R
Subaru of Cherry Hill has been a long term partner with the Philadelphia Ronald McDonald House. Just last year Subaru of Cherry Hill donated $21,247 to the Ronald McDonald House. Subaru of Cherry Hill will continue to work with Ronald McDonald House and their efforts with the local area.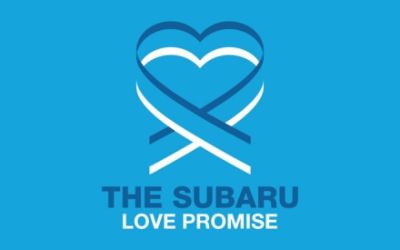 ---
Bethesda Project - A Philadelphia assistance progr - Karisma G
Subaru of Cherry Hill has just recently partnered with Bethesda Project, a local project to assist not only in sheltering but also recreating dignity, human relationships, integrity and competence. Subaru of Cherry Hill has worked with Karisma Goldstein and her team to replenish winter supplies. Subaru of Cherry Hill will be working with the Bethesda Project in the future with promotion and continued donations.
---
Friends of the Burlington County Animal Shelter - Ann R
Subaru was so generous allowing us to bring homeless animals from the Burlington County Animal shelter to their Cherry Hill location. Volunteers from the shelter brought dogs and cats to the event and several found wonderful homes! We were so happy to partner with such a great company like Subaru. We love giving the animals a break from the shelter and they certainly enjoyed meeting new people. It was a really nice event and we look forward to future events with Subaru!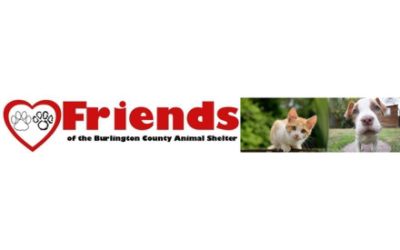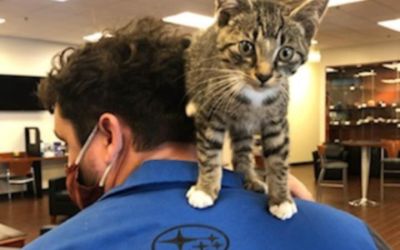 ---
Share the Love 2019 - Matt G
The hometown charity for Subaru Cherry Hill this past year was the Philadelphia Ronald McDonald House. They support families of seriously ill children by creating a community of comfort and hope. The national charities involved this past year was ASPCA, Make-A-Wish, Meals on Wheels America, and National Park Foundation. If you purchased or leased a new Subaru before January 3rd, Subaru of Cherry Hill donated $250 to the listed charities. In the last 10 years, Subaru and all their participating retailers have given over $90 million! We raised over $25,000 for the Ronald McDonald House. This year we have two hometown charities:The Ronald McDonald House and The Boy Scouts of America in the DMV area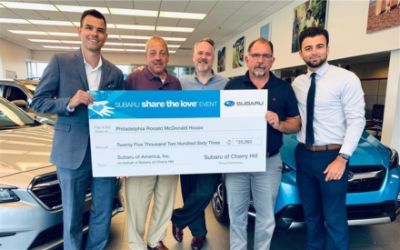 ---