Subaru of America, Inc. is partnering with AAAS (American Association for the Advancement of Science) once again this year for the Subaru Loves Learning Event! For each new Subaru bought or leased during the month of August, we will donate one of the six selected science books to the Cherry Hill Public School District on behalf of you! All books will be donated in time for the beginning of the school year. Why is this event important?
It is estimated that more than 15 million children don't have the resources they need to succeed in school.
91% of teachers purchase basic school supplies for their students whose family are unable to afford them.
Over 50% of the fastest growing jobs in the U.S. are in the fields of science, mathematics, engineering, or technology. We need more scientists and engineers to solve some of the world's most complex problems.
Only 26% of high school students are ready for college-level science.

Please help us spread the word for this awesome cause to your friends and family. Together we can help improve the quality of education for all children in our community. Below you can read a synopsis of each book that has been chosen for donation.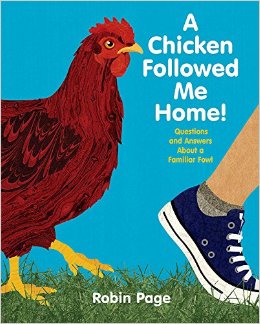 1. A Chicken Followed Me Home! Questions and Answers About a Familiar Fowl, by Robin Page. San Diego: Beach Lane Books, 2015. In A Chicken Followed Me Home, Robin Page, who earned AAAS/Subaru SB&F Prize for a book in collaboration with her husband and frequent writing partner, answers questions that young readers might have about chickens: What do they eat? How many different kinds of chickens are there? Though its concept is simple and its subject is familiar, the book is elevated by accessible and interesting text and illustrations that are both artistic and scientifically accurate. Page's first solo book as writer and illustrator captures the reader's attention throughout its 32 pages and serves as a strong model for presenting nonfiction content to very young readers.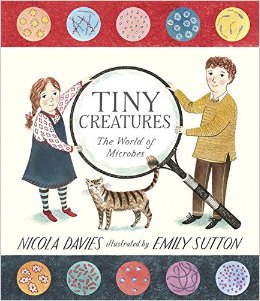 2. Tiny Creatures: The World of Microbes by Nicola Davies. (Illustrations by Emily Sutton.) Somerville, MA: Candlewick, 2014. In Tiny Creatures, zoologist and award-winning science writer Nicola Davies tackles what is undoubtedly an uncommon topic for a children's picture book. Microbes are central to almost every aspect of biology, but talking to very young children about microscopic life is difficult. In Tiny Creatures, Davies demonstrates how a conceptually difficult topic can be effectively introduced to the very young by tapping into prior knowledge of the world they can see and experience through their senses. Throughout the book, the author focuses on the fundamental elements of the concept "microbe," using clear, jargon-free text that is complemented by Sutton's charming illustrations.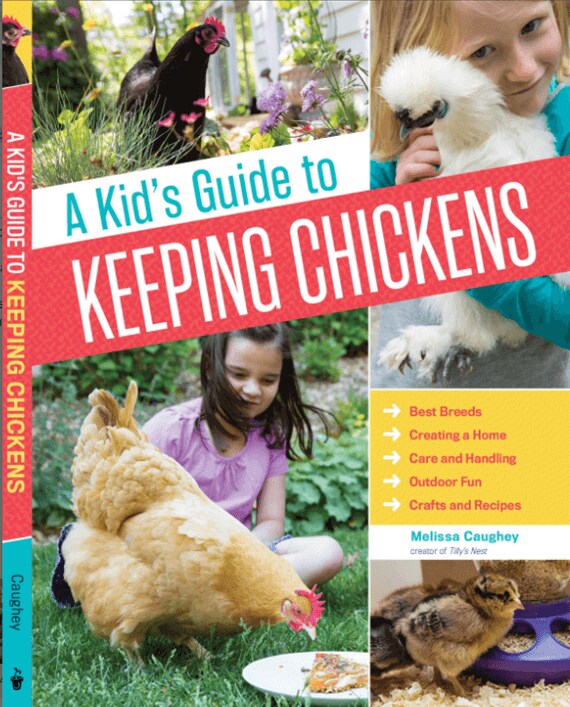 3. A Kid's Guide to Keeping Chickens, by Melissa Caughey. North Adams, Mass.: Storey Publishing, 2015. A Kid's Guide to Keeping Chickens is a tribute to the joy of keeping chickens as well as it is to one of the oldest sciences practiced by humans: the science of animal agriculture. This book began as a website, Tilly's Nest, in which the author shared experiences with her own flock of backyard chickens. Melissa Caughey shares her advice in an engaging way so that kids understand what it means to keep chickens and what kind of housing, food, equipment, and care the chickens will need to thrive. Useful for families, 4-H clubs, or teachers who want to raise classroom chickens, this book is a marvel of engagement, enthusiasm, and commitment, a model of how to write a
comprehensive how-to guide book for children.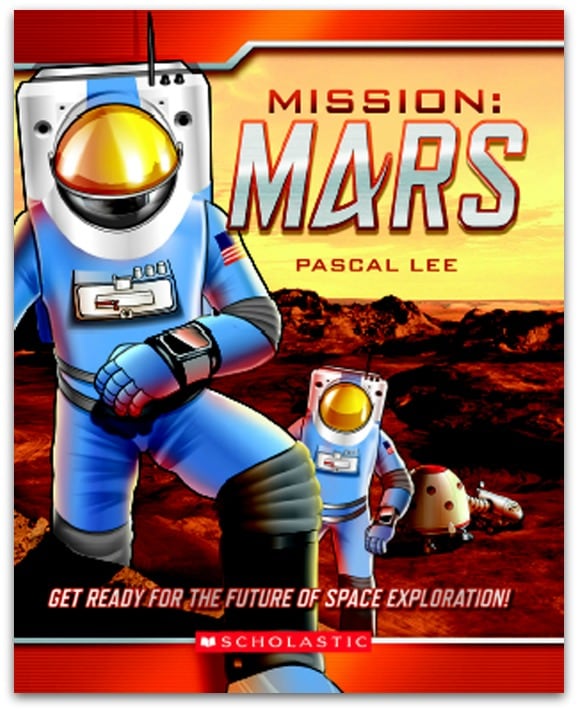 4. Mission: Mars by Pascal Lee. NY: Scholastic, 2013. What if we started to train the astronauts of 2035 today? Pascal Lee does just that in his kid-friendly training guide for would-be Mars explorers. Lee, a planetary scientist with the Mars Institute and the SETI Institute, explains what it will take to send humans to Mars — from spacesuits and exploration rovers to surviving subzero temperatures and raging dust storms. By showing the latest designs and plans for the Mission, Lee helps readers envision the possibilities, focusing on a future in which they can partake, rather than on accomplishments of the past. Readers are also introduced to research being done at NASA and around the world. Mission: Mars is also visually strong; the colorful illustrations are engaging, informative, and complement Lee's enthusiastic and infectious text. The book, written by a scientist who is a major player in the endeavor, is sure to inspire the next generation of space explorers.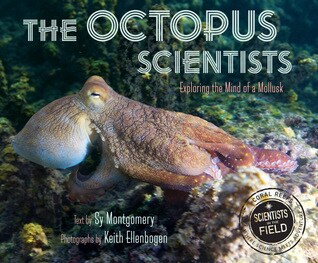 5. The Octopus Scientists: Exploring the Mind of a Mollusk, by Sy Montgomery. Boston: Houghton Mifflin Harcourt, 2015. In The Octopus Scientists, Sy Montgomery transports readers to a remote South Pacific Island where a team of scientists study the behavior of octopuses, tracking the decision-making skills as they avoid predators and choose food and shelter. As part of the Scientists in the Field series, a groundbreaking series that places scientists' real work at the center of science stories for children, Montgomery's work showcases the researchers' work and all aspects of life in the field.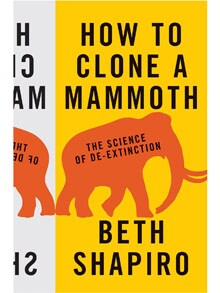 6. How to Clone a Mammoth: The Science of De-Extinction, by Beth Shapiro. Princeton, N.J.: Princeton University Press, 2015. In How to Clone a Mammoth, Beth Shapiro tackles the topic of de-extinction, offering a complete and honest overview of experimentation in this new area of science. Writing in easy-to-read language, even when discussing the actual techniques of modifying the genome, she enables a lay person to understand what would go on behind the scenes in real labs—not as it's pictured in movies such as Jurassic Park. Shapiro, an evolutionary molecular biologist, presents scientific thinking at its best: thoughtful, clear, and covering many different aspects of a problem. What seems like an easy question, "Why not bring back an elephant or the carrier pigeon?" becomes a complicated (but never confusing) study of the many angles that surround a supposition. The book poses many fascinating questions that will fuel discussion—and may encourage teen readers to pursue study in such cutting-edge areas of science.