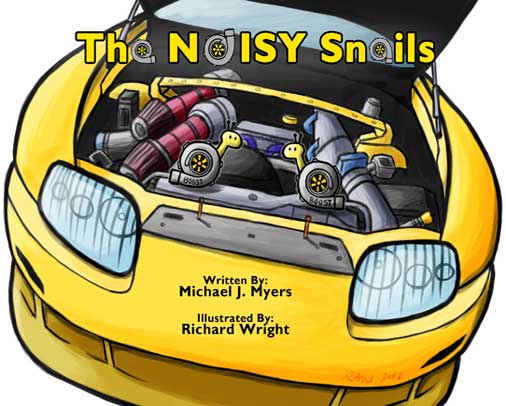 Are your kids into cars just as much as you are?
A former colleague of mine and local NJ resident, Michael J. Myers has just recently introduced his new children's book, "The Noisy Snails."
Synopsis:
"When the twin snails, who are "turbochargers" woke up on race day, they hoped their new shells would give them the added boost they need to cross the finish line; but when Walter, their supercharged friend and competitor lines up with his new belt, they fear it may be his turn to shine." -motorheadgarageproductions.com
This book is a perfect gift for kids who loves racing and anything that has to do with cars!
Check out the website and buy the book here:
The Noisy Snails
Happy driving :)